Real Estate Services
Today's real estate market has seen many changes in both buying and selling a home. The value of an experienced and trusted Real Estate Agent is your key to a successful real estate transaction. We at Michael Meagher Realty offer you personal & confidential service throughout a transaction.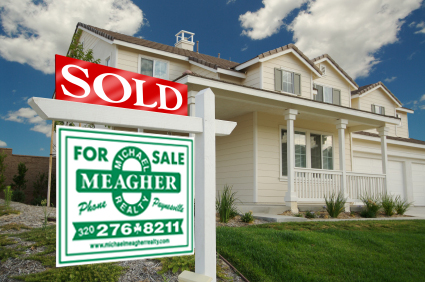 Selling Your Home
Working with a trusted Agent gives you an experienced professional to guide you through pricing, marketing, and the transaction of selling your home. As today's market changes a good Real Estate Agent can make the difference.

A key part of selling your home is establishing the right listing price. To determine the best listing price we review the cost of recently sold homes, evaluate the competition, and incorporate current market trends. We as trained Real Estate Agents use this information to help you determine the right listing price. We also discuss other terms and conditions, such as timing and items that can be helpful in the sale of the home. This can make your home more attractive to potential buyers.
Selling Your Home Checklist:
Market analysis
List your home
Market your home

Michael Meagher Realty has the experience and track record to put together the right numbers for your real estate to sell.

We will help you arrive at an acceptable price, terms, and conditions. We will follow through with all necessary details to complete a successful closing.

Contact our Agents to learn more about listing your home
Buying A Home
There's no doubt that choosing a home is a big decision. Whether you are a first time home buyer or a buyer with prior experience; we have the expertise and market knowledge to help you.

Checklist for Home Buyers:
Get Preapproved
Visit & view your home choices with us
Ask questions - We want you to be comfortable with every aspect
Trust in our experience and expertise to handle the details
Get ready to move!
Is it THE house?
Choosing a house is a big decision. How do you know if a house is THE one? Probably the best approach is to look at a number of homes with us. Once your choices have been narrowed, you can then make an informed and sound decision based on your personal needs and wants in a home.

We're ready to assist you in the process of buying a home. Contact us today.
Real Estate Auctions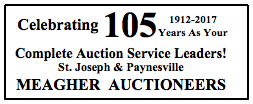 Sometimes the best way to market and sell you real estate is the auction method. As a licensed auctioneer with Meagher Auctioneers, we offer you the option of selling your property at auction. In business since 1912, Meagher Auctioneers has the experience you need to get your property SOLD. Call Mike for more details.